---
Artwork
---
I'm trying to find out if I can paint and draw. Sometimes I produce something I like. I prefer high-key, bright paintings.
Watercolour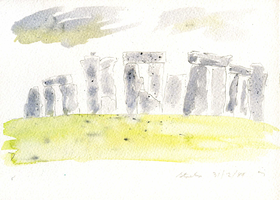 Stonehenge, on Millennium Eve, painted very quickly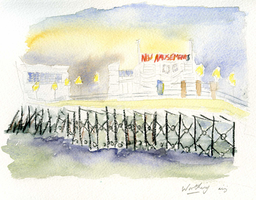 Worthing Pier, with watercolour pencil detail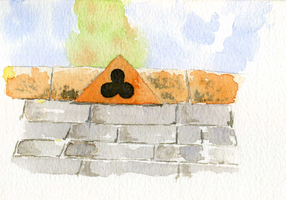 Architectural detail, Exmoor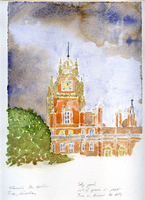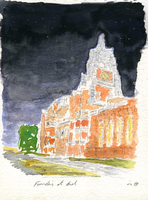 Royal Holloway College, Founder's Building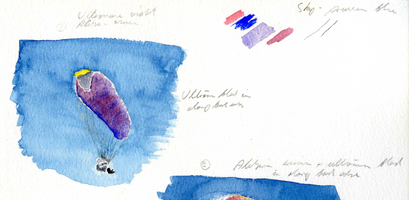 Sketches for Susan, airborne
Ceramics
I like pottery painting, but I found it really difficult to get any real tonality, so I try for poster style graphics. The texture of the glazed tiles is really satisfying. This certainly isn't a cheap way of making pictures, though.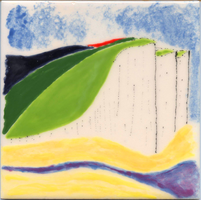 Haven Brow and Cuckmere Haven
---
Pages written by Adrian Johnstone, last updated 28 September 2011.